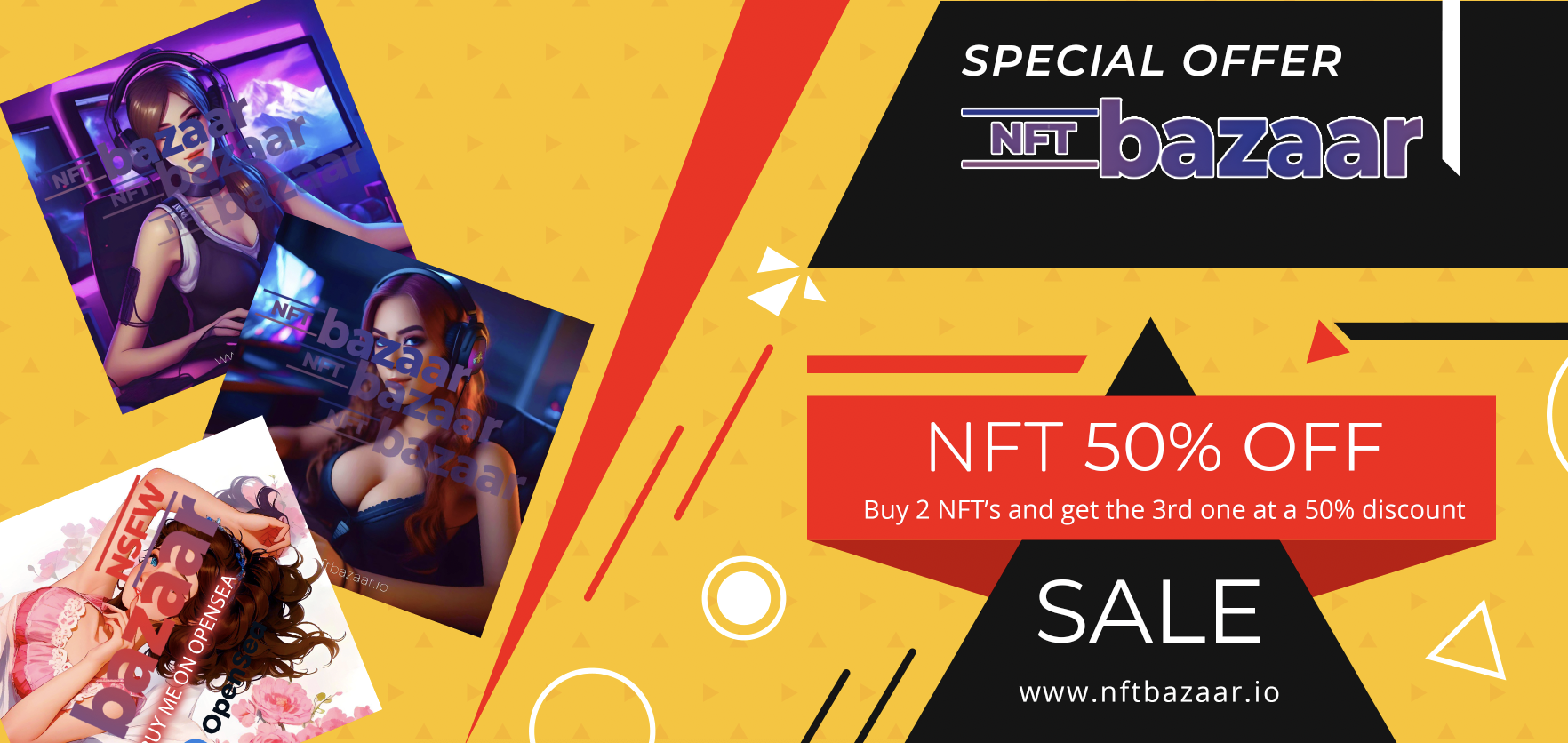 Collectibles NFTs - created specially for you
Find TrendingAdult NFTs Collections & Buy Timeless Artworks
A new way of providing Adult NFTs – extraordinary original artwork by #adult artists and an ideal item for collectors
The emergence of NFTs has transformed the art world, and within this landscape, NFT Bazaar stands out as a gateway to the captivating realm of adult NFT collections. By highlighting trends, curating timeless artworks, and fostering a supportive community, NFT Bazaar showcases the innovative potential of digital creativity. As technology continues to evolve, NFT Bazaar remains at the forefront, redefining how we perceive art, sensuality, and ownership in the digital age.
Trending NFTs Of This Season
NFT Card will give you Access to Special features on our main platform NSFW Bazaar
NFT Card will give you Access to Special features like video calls, custom videos and more …
Discover
Explore beautiful digital art by NSFW Bazaar
Buy unique NFTs
Easily buy unique NFTs from the largest marketplace.
Grow Your Digital Art Collection
Add new, trending and rare artwork to your collection.
Earn rewards with our NFTs
Get multiple rewards and access to our premium features ...
Explore And Discover Top Adult NFTs
In recent years, the world of art and collectibles has been undergoing a digital revolution, thanks to the rise of Non-Fungible Tokens (NFTs). These digital assets have disrupted traditional notions of ownership and provenance, allowing creators to tokenize their work and collectors to buy and trade unique items on blockchain platforms.